When Balling, Bring a Friend | Bang-On Balls: Chronicles Co-Op Features Trailer
Available on Steam, GOG, Epic, PlayStation, Xbox and Switch.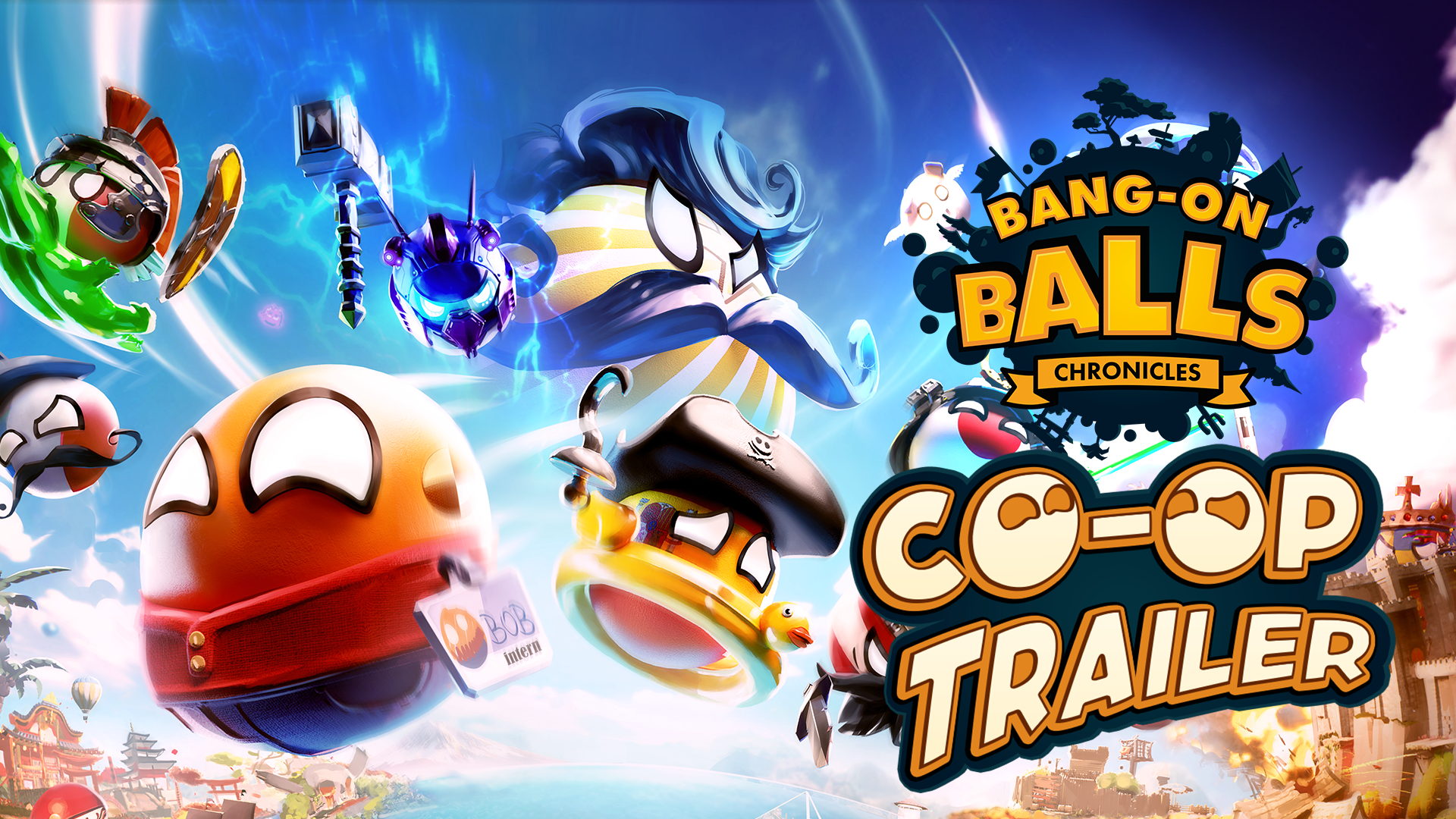 10 October 2023, Warsaw, Poland | Following a successful launch, Exit Plan Games and Untold Tales have released a co-op features trailer for Bang-On Balls: Chronicles. 
Bang-On Balls: Chronicles can be played solo but also supports up to 4-player online co-op on all platforms and 2-player split screen on PC, PlayStation, and Xbox. Players on Switch can use Local Wireless Multiplayer to have 2-player offline coop.
Bang-On Balls: Chronicles Co-Op Trailer
Any press, streamers or other content creators interested in covering Bang-On Balls: Chronicles can request a review copy here: piratepr.com/bang-on-balls-key-request/
Press kit: bit.ly/BOBCPressKit
​Steam: store.steampowered.com/app/1227650/BangOn_Balls_Chronicles
​Press contact: [email protected]
Bang-on Balls: Chronicles is an absolutely content-loaded, goofy, destructible open-world, sandbox adventure with combat, platforming, character customization, and collect-a-thon scavenger hunting experience.
After being in Early Access on Steam the game was released in full on October 5th to very strong reviews from players and independent press outlets.
"Bang-On Balls gets our highest recommendation, with no caveats."
​- 100%, GamingNexus
"A true return to classic collect-a-thons, there is just so much to do."
​- 95%, GameGrin
"Simple yet ultimate combination of the right elements of sandbox platforming, that offers a banger of a time for everyone."
​- 85%, XboxEra
The game is now available on Steam, GOG, PlayStation, Xbox, Switch and with a 20% discount.
For more information on Bang-On Balls: Chronicles, visit the website, or follow the studio on Twitter, TikTok, or Facebook. And if you'd like to get in touch with the developers, feel free to join their Discord.
---
About Untold Tales
Untold Tales is a growing indie publishing label established in 2020 by veterans from Techland that focuses on games that have interesting and unique stories to tell. They're hungry for experiences that deliver remarkable joy and narratives to players everywhere.
​https://untoldtales.games
​
About Exit Plan Games
Exit Plan is a game development studio based in Warsaw, Poland, founded by Jose Teixeira and Damien Monnier in 2019. The founders have a combined quarter-century of experience creating AAA titles such as The Witcher 3, Gears of War, and Cyberpunk 2077. Exit Plan is a small team of passionate developers who create new video games with fresh concepts that are easy to just pick up and play.
​https://exitplangames.com
​
Copyright © 2023 Untold Tales, All rights reserved.