Humanity's Fate is in Your Hands: Project Planet - Earth vs Humanity is Out Now!
The wait for the next big party game hit is over! Join the cosmic party and either choose to be humanity's savior or shake things up as Earth itself.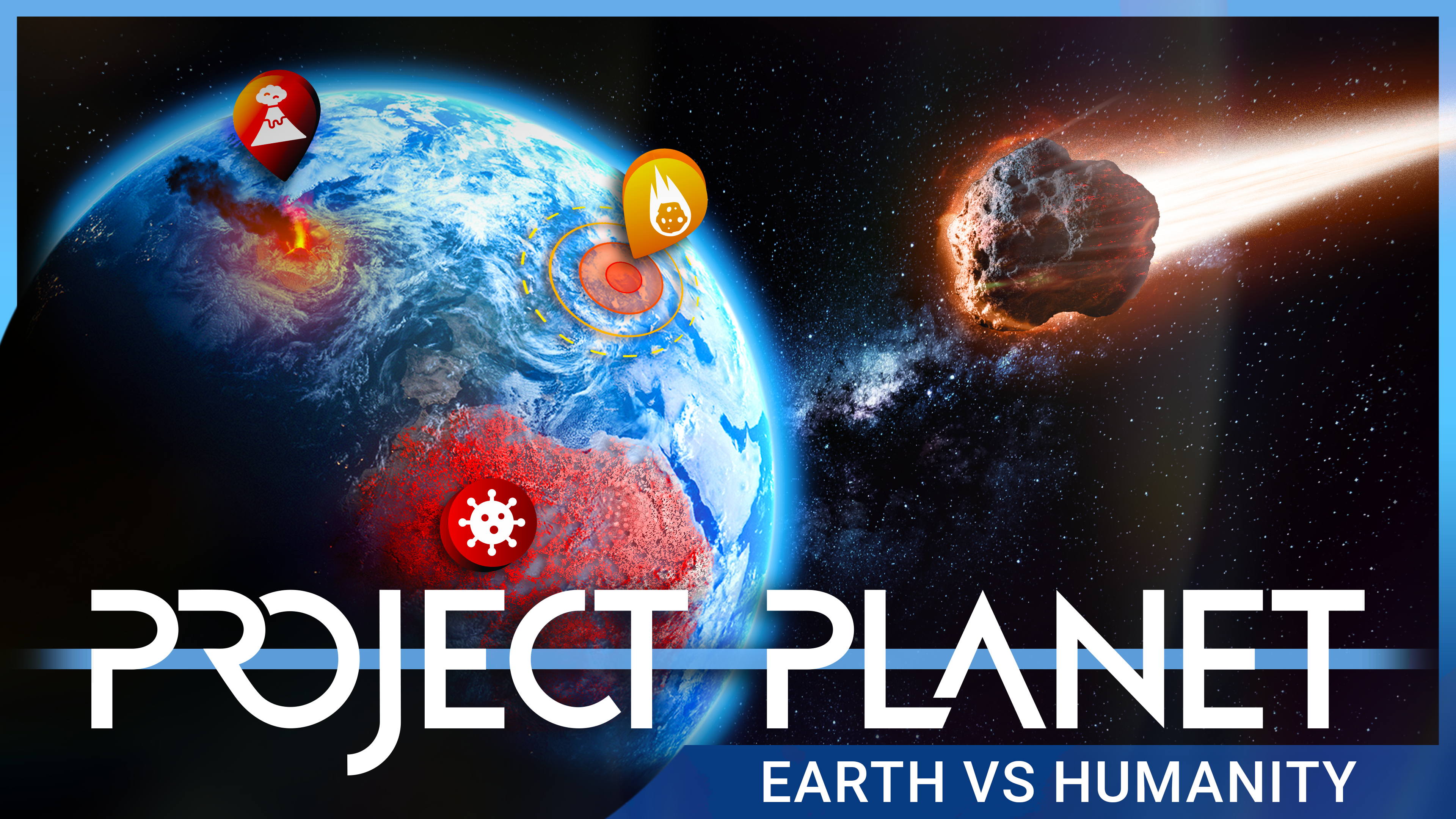 25 September, 2023 – Call your friends and ask them to come over for an earth-shattering good time, as Project Planet - Earth Vs Humanity is out now on PC!
The party begins today on Steam and will be priced at $24.99 with a 20% launch discount for a limited time.
EMBARGO for this press release: Today, 25 September, 16:55 CEST / 7:55 AM PT
Project Planet - Earth vs Humanity is the debut game from Dutch developer, Fifth Harbour Studios, born from the challenges of a pandemic-stricken world. The game draws inspiration from real-world scenarios but gives players a chance to shape the outcome.
Will you wield the power of Earth to reduce humanity to zero, using a virus, asteroid impact, or other means of devastation? Or will you rally with up to five friends, assuming the roles of World Leaders, Industry, Media, Scientists, and Public, in a bid for survival? The choice is yours.
Project Planet: Earth Vs Humanity Release Trailer:
Press kit: projectplanetgame.com/press-kit ​ ​
​Steam: store.steampowered.com/app/2224610/Project_Planet__Earth_vs_Humanity/ ​
​Press contact: [email protected]
Here is what the press had to say:
"Project Planet – Earth vs Humanity is a uniquely creative take on party games, where humanity can show the best, and most likely the worst, of themselves in the face of certain doom." ​
​- 80/100, lifeisxbox.eu
"Project Planet - Earth vs Humanity is a great game for an evening out with friends." ​
​- legeekparesseux.fr (translated from french)
"I strongly recommend Project Planet to all my strategy-loving friends." ​
​- 9/10, mkaugaming.com
Any press, streamers or other content creators interested in covering Project Planet: Earth vs Humanity can request a Steam review code here: forms.gle/urrTShqdwLVHo5pA7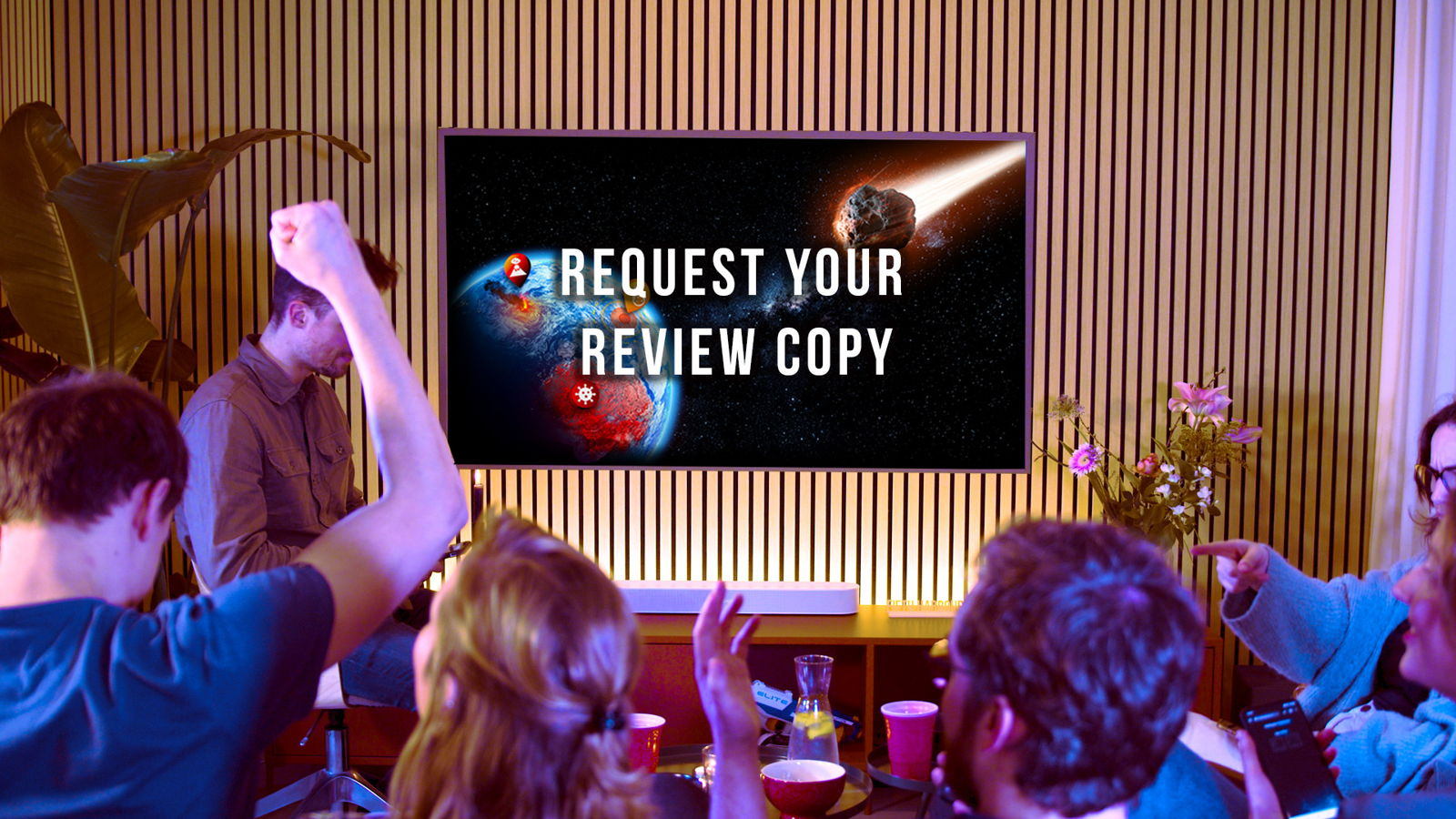 ---
How to Play
Project Planet - Earth vs Humanity can be played alone, but it's even more fun with friends! Whether at home on a couch or online through a stream, you can invite up to five friends to join in for FREE. No app or extra controllers are necessary and only one copy is needed for your entire party.
Your friends can use any web-enabled device (like a smartphone, tablet or PC) to join the game and play along. Your browser will become your controller. When playing remotely, you can use a video conferencing tool like Zoom, Steam Broadcast, Discord, and more to stream the game. Just don't forget to enable audio streaming!
Key features
Party up! - Enjoy a 1 vs 5 party game where you unleash Earth's fury or try to survive a wide range of disasters as Humanity. Only one copy is needed to entertain a group of up to 6 players.
Pick a side - Destroy Humanity with virus outbreaks, asteroid impacts and more as Planet Earth, or play as one of 5 Humanity roles, each with unique gameplay and impossible dilemmas that come close to real-life parallels.
Work together - Use abilities to cooperate with other players, or punish those who don't act in the group's (or your own) best interest! But remember to pursue your own goals. In the end, there can only be one winner!
No two games are the same - Branching narratives create limitless ways to experience the disasters.
For more information on Project Planet - Earth Vs Humanity, visit the website, or follow the studio on Twitter. You're also welcome to join the community on Discord where you are free to ask the developers any questions you may have or find people to play with.
---
About Fifth Harbour Studios
Sjors had always dreamed of making games, so when the pandemic presented an ​
​opportunity, he seized it. He enlisted his friend and game designer Rik ​
​to help, and together they built a team to create a game based on the ​
​concept of "Earth vs Humanity". Project Planet was born.
​Projectplanetgame.com
Copyright © 2023 Fifth Harbour Studios, All rights reserved.