GAZZLERS releases third free update and celebrates with a hefty discount!
Celebrate with a 40% discount on Quest, Pico, and Steam!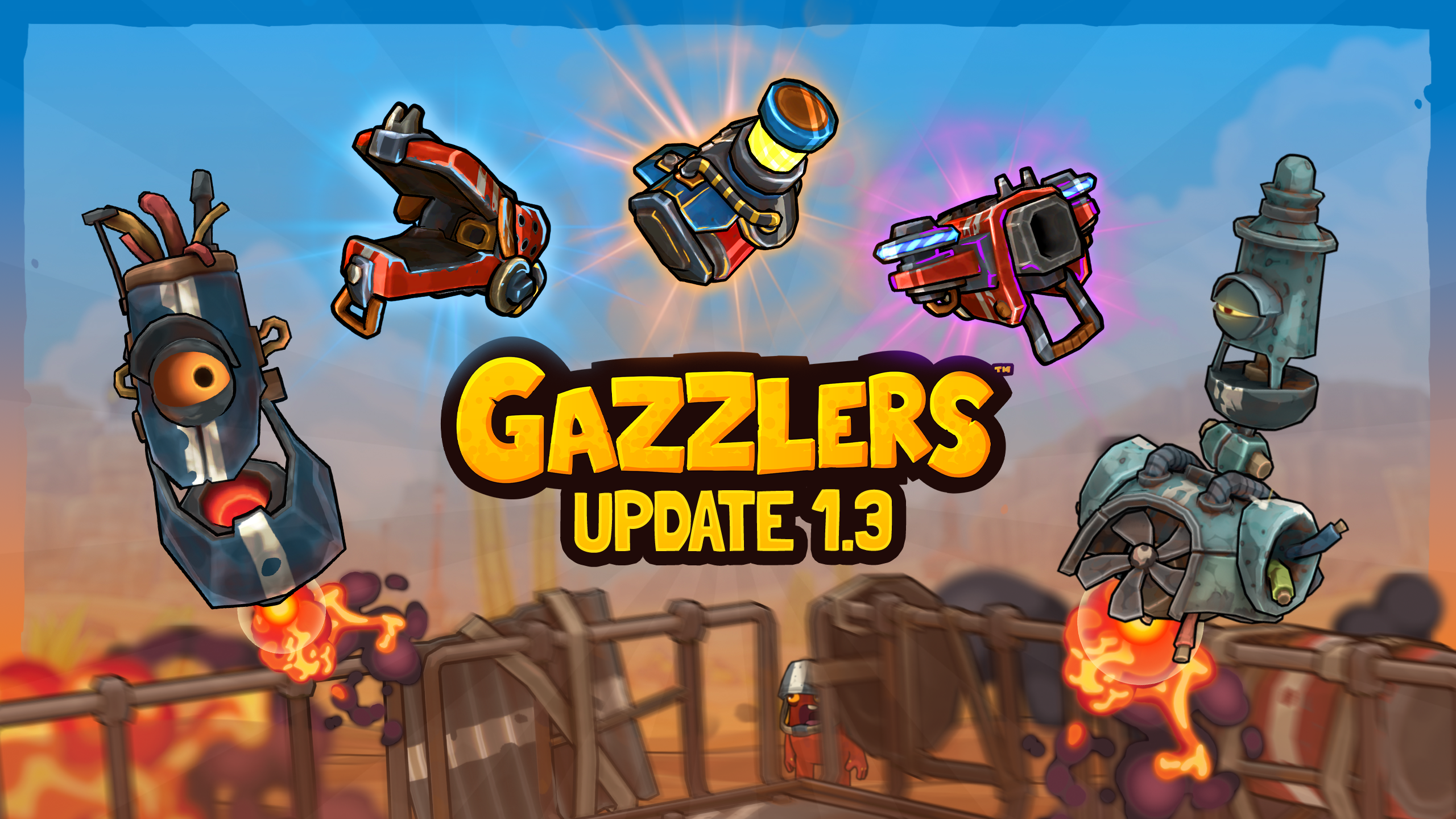 20 November 2023 – Since the release of GAZZLERS back in September, Bolt Blaster Games has been pumping out some updates, and they are here yet again with their biggest one so far. GAZZLERS update 1.3 will add new weapons, upgrades, and fun daily and weekly challenges for those hungry for more Scrap!
The update will be released this Thanksgiving week, along with a big 40% discount on Meta, Steam, and Pico from the 20th to the 28th of November. If you've been on the fence about buying this awesome game, there will be no better time than now!
​​
​Press kit: gazzlers.presskithero.com
​Website: gazzlers.com
​Contact: [email protected]
GAZZLERS' Journey So Far
Bolt Blaster Games quickly followed their release with a first update, GAZZLERS 1.1. listening closely to feedback from their fans, they improved on the game with lots of bug fixes and rebalances. They added a much-requested left-handed mode, as well as some support for the Meta Quest 3 with improved frame rate and higher resolutions.
With the spooky season quickly ending, they managed to squeeze in an awesome Halloween update, GAZZLERS 1.2 - Nightmare Edition! Aside from many more technical improvements, GAZZLERS embraced the festivities with some cool Halloween-themed reskins for the lobby and even some enemies. And for those brave enough, they added various difficulties, including the titular Nightmare Mode, ensuring even the most pro-VR players will have their work cut out for them!
What's New in 1.3?
With 1.3, GAZZLERS expands on the game's content with new weapons, upgrades, daily and weekly challenges, and even more fixes, rebalances, and quality-of-life improvements, much of which is based on feedback from within their dedicated community. They are very transparent about their workflow; a full dev log will soon be available on their store pages and Discord channel. In terms of the new content, we've got you covered:
New Components
One of the most fun things to do in GAZZLERS is to try out all the different weapon components and see how they all work together. This update introduces three brand-new ones: The Desk Splitter, the Timey Wimey, and the Bouncy Hunter.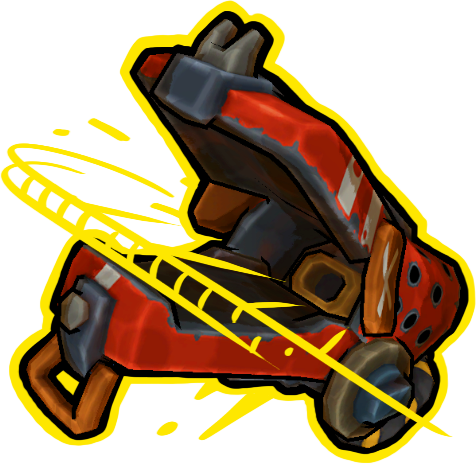 The Desk Splitter is a barrel component that fires a spray of horizontal bullets. The fun here is that in VR, you can tilt your gun at any angle you want, altering the angle of the spray!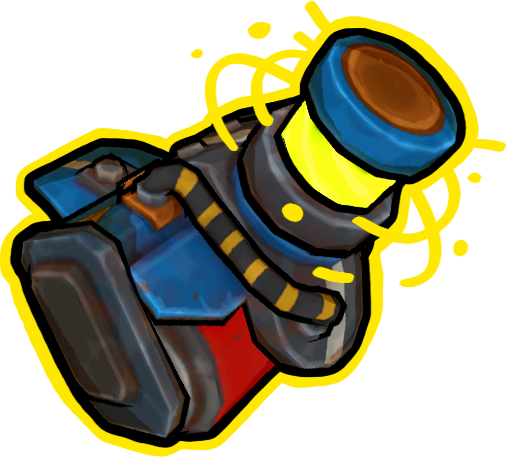 The Timey Wimey (who comes up with these names) is a receiver component that rewards you for timing your reload just right. It's a bit tricky to get in the right time frame (you must listen closely), but once you do, you get a very welcome damage buff for the remainder of that clip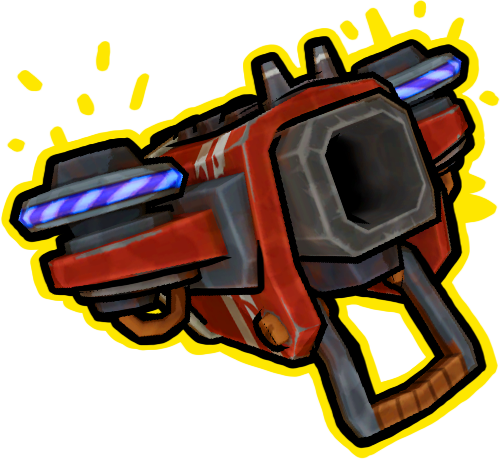 Now, the Bouncy Hunter is something special. This barrel component fires electric bullets that bounce off enemies! It's very satisfying to see those bullets bounce around, and the amount of bounces increases per rarity, so you can imagine the beautiful chaos this creates.
Faulty Mods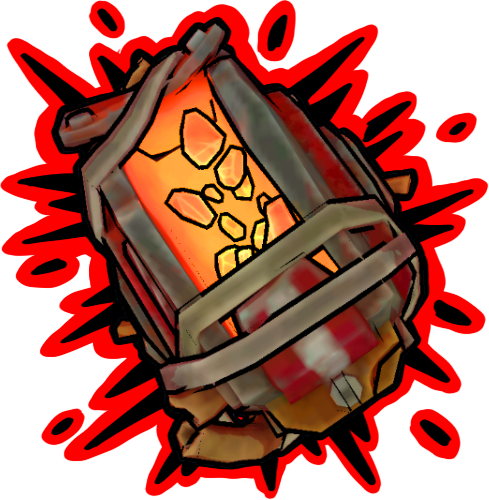 They also added a new kind of Mods, which are essentially passive upgrade effects. This Faulty Mod rewards you with a stat buff, but you must pay some health first. Choose wisely!
Daily and weekly challenges
A fun addition for both first-time and more seasoned players are the challenges. Every day and every week, new challenges will be generated for you to try to complete. They give the newbies some nice scrap bonuses and the completionists something extra to pursue on their next run.
Celebrate with a Special Discount
GAZZLERS will be offered at a 40% discount on Quest, Pico, and Steam from the 20th to the 28th of November to coincide with their big 1.3 update. You won't get much better value than this, so be sure to get it and get in on the VR fun!
---
About the game
GAZZLERS is an insane VR shooter full of diesel-fueled chaos! Embark on an epic train ride across the lands of Ginkgo. Build your ultimate weapon and shoot, block, and dodge your way through hordes of crazy enemies to reach the Temple of the Machine God.
With surprises around every corner – from unexpected encounters to jaw-dropping weapon enhancements and satisfying skills – no two runs are the same! It's an exhilarating, on-rails journey where quick thinking & precision are your golden tickets to victory!
For more information on GAZZLERS, visit the website, or find their social links [HERE]
---
About Bolt Blaster Games
Bolt Blaster Games is a passionate team of ambitious game designers!! Headquartered in Diepenbeek, Belgium, Bolt Blaster Games has a mission to conquer the world with games that are fun and pure, unhinged chaos. Add VR into the mix, and you get GAZZLERS!

​Copyright © 2023 Bolt Blaster Games, All rights reserved.