Full Throttle Mayhem | GAZZLERS Roars onto VR Headsets Today!
Embark on an epic train ride across the lands of Ginkgo: GAZZLERS is out now on Quest, Steam VR, and PICO VR, with the PS VR2 version following soon after.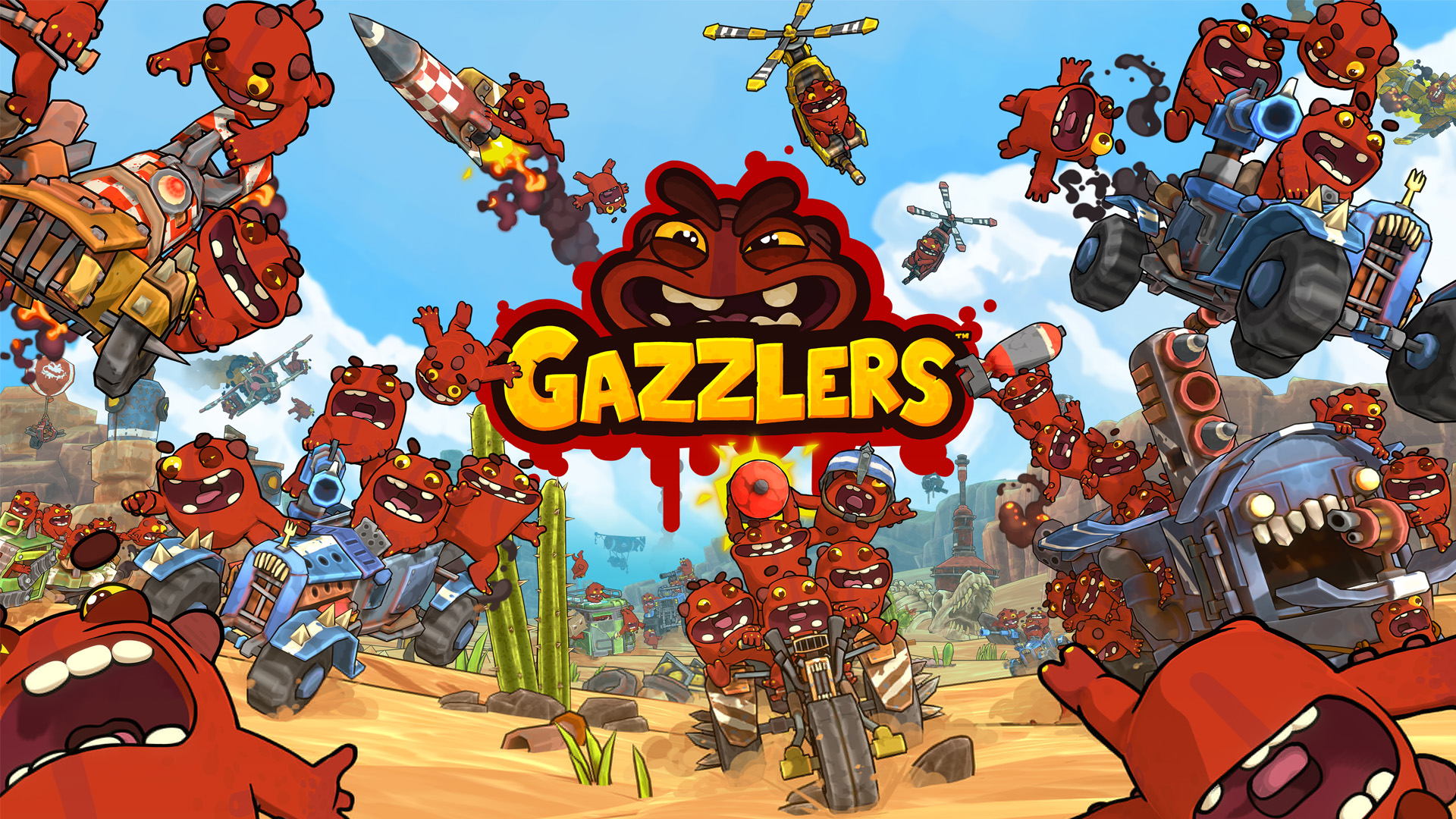 14 September 2023 – The VR roguelite shooter, GAZZLERS, rolls out today on VR platforms, and will let players build the ultimate weapons to shoot, block, and dodge their way through hordes of crazy enemies.
The diesel-fueled chaos begins on the 14th of September on Steam, Quest, and PICO VR, with the PlayStation VR2 ​ version following soon after. GAZZLERS will be priced at $14.99, with a 13% launch discount on Steam and PICO VR, where it will be $12.99 for a limited time.
​​
​Embargo for this news: Tomorrow, September 14 at 1OAM PT / 7PM CEST.
Any press, streamers or other content creators interested in covering GAZZLERS can request a review code for the VR platform of their choice here: ​
​piratepr.com/gazzlers-key-request
Boasting an extravagant comic book aesthetic and wacky humor, GAZZLERS is an adrenaline-fueled ride where players hurtle their locomotive through the desert expanse of Ginkgo, facing off against a marauding army in a mad display of vehicular mayhem along the way.
GAZZLERS Launch Trailer:
Press kit: gazzlers.presskithero.com
​Website: gazzlers.com
​Press contact: [email protected]
---
About the game
GAZZLERS is an insane VR shooter full of diesel-fueled chaos! Embark on an epic train ride across the lands of Ginkgo. Build your ultimate weapon and shoot, block, and dodge your way through hordes of crazy enemies to reach the Temple of the Machine God.
With surprises around every corner – from unexpected encounters to jaw-dropping weapon enhancements and satisfying skills – no two runs are the same! It's an exhilarating, on-rails journey where quick thinking & precision are your golden tickets to victory!
Key features
PILGRIMAGE OF STEEL - Embark on the Pilgrimage in your trusty locomotive with nothing more than your gun and your shield. Travel across the lands of Ginkgo, discover new enemies, and use weapons left behind by the fallen Pilgrims.
FIGHT THE GAZZLERS - Fight hordes of Gazzlers, insane creatures riding their mechanical contraptions, dead set on stopping you in your tracks. Discover the strategies behind their crazy clunkers so you can find the best way to beat them.
BUILD CRAZY WEAPONS - Unlock different weapon components and mods that impact the workings of your gun. Upgrade and combine the parts you find on your Pilgrimage to create a weapon so insane that it just might work!
ONE MORE RUN - GAZZLERS is an on-rails arcade VR shooter that features a roguelite-inspired encounter system. Get as far as you can, collect Scrap, upgrade your Skills and take on the Pilgrimage once more, stronger than ever!
MOVE IT! - Built exclusively for VR, GAZZLERS will keep you on your toes as you'll have to physically aim, block and dodge your way through an insane journey full of hilarious encounters.
For more information on GAZZLERS, visit the website, or find their social links [HERE]
---
About Odders
Odders is an innovative team passionate about XR and new technologies. They are focused on the gaming industry at the moment but their ambitions go even further! They develop their own projects (Les Mills Bodycombat, OhShape, Chess Club) and help other amazing companies to make their dreams come true as publisher
Odders breathes joy and creativity. The team is not just a group of professionals; they're a family, dedicated and talented. They're a bunch of gaming enthusiasts, pet lovers, meme fans, all bound by their passion for shaping the future of XR gaming.

​About Bolt Blaster Games
Bolt Blaster Games is a passionate team of ambitious game designers!! Headquartered in Diepenbeek, Belgium, Bolt Blaster Games has a mission to conquer the world with games that are fun and pure, unhinged chaos. Add VR into the mix, and you get GAZZLERS!

​Copyright © 2023 Odders, All rights reserved.