Fight a Legendary Snow Dragon in the New Legend of Edda: Pegasus Update
The latest update brings the first raid boss battle to the charming free-to-play MMORPG among many other quality-of-life improvements.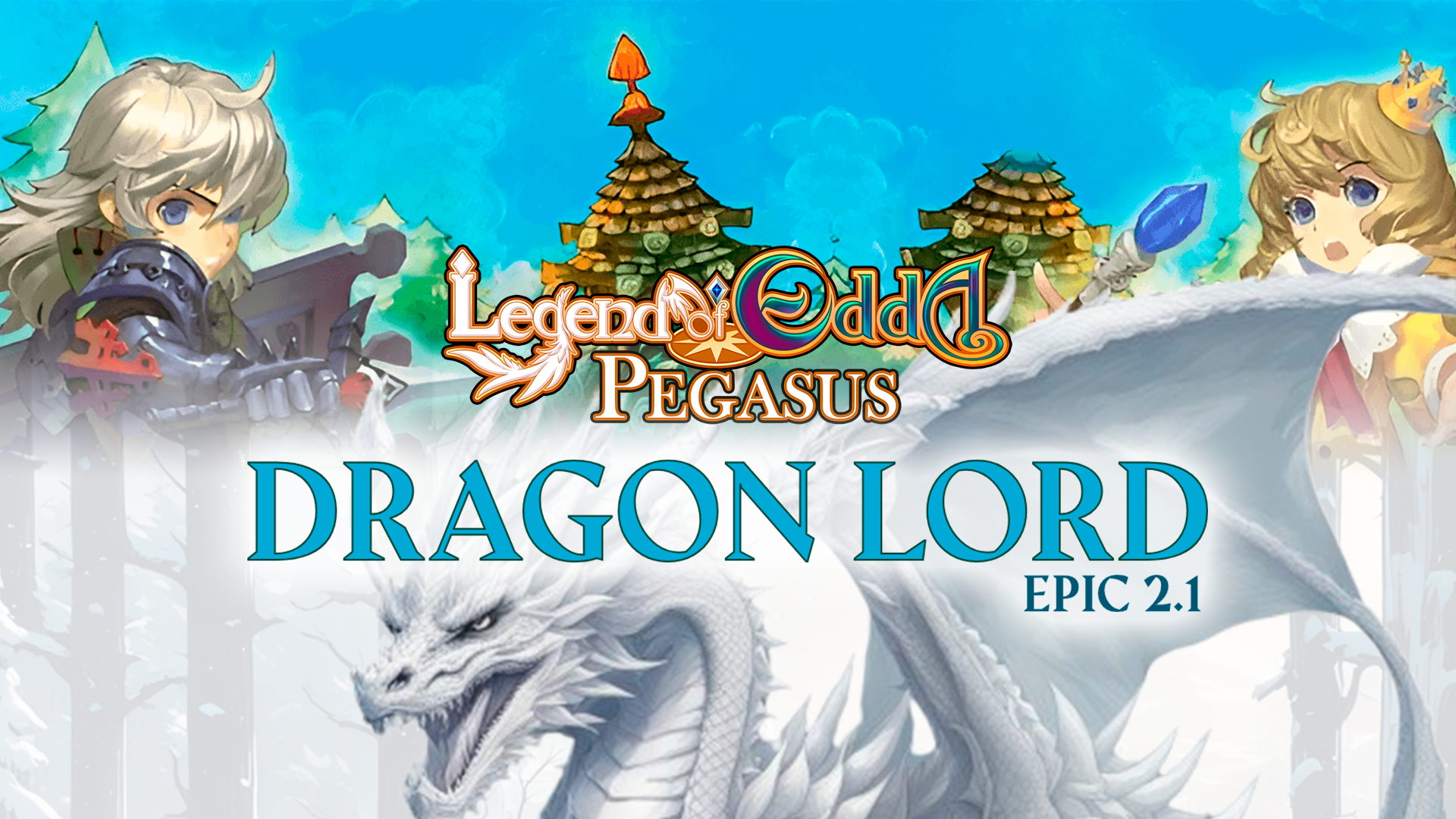 3 November 2023 - IndigoWare is happy to announce that Legend of Edda: Pegasus' next big update will arrive on November 4th, 2023.
The Dragon Lord Update breathes new life into the mythological MMORPG with the introduction of the first raid boss! Rally your friends and brace yourselves for an icy showdown against the formidable snow dragon, Pakeda.
In addition, the XP system has undergone a significant enhancement. Main quests now yield a substantial increase in XP, and players adventuring together in a party enjoy an additional XP boost. Introduce fresh faces to the game, and you'll even earn potent XP-boosting potions. In a nutshell, progress has never been swifter!
Any press, streamers or other content creators interested in covering Legend of Edda: Pegasus can request a Package key here: legend-of-edda.com/key-request/
(The base game and the new update are free for all players, but press, streamers or other content creators who submit a request will receive a Starter Package full of items, an Armored White Tiger pet and increased inventory slots.)
Legend of Edda: Pegasus Dragon Lord Trailer:
Press kit: indigoware.net/press/legend-of-edda-pegasus
​Steam: store.steampowered.com/app/2241570/Legend_of_Edda_Pegasus
​Press contact: [email protected]
---
About the game
Embark on a mythic journey in Legend of Edda: Pegasus, a Greek Mythology-themed MMORPG. Immerse yourself in the seismic clash between Olympian gods and indomitable Titans. Chart your own destiny as you choose a side and plunge into a realm bursting with magic and trials.
Master challenges, hone your skills, and let your character evolve. Build a cute following of pets to accompany you on this epic odyssey and unleash your godlike powers in the Sacred War. When the Sacred War beckons, unleash your godlike powers.
Key features
Dynamic Character Classes - Choose to play as a Fighter, Rogue or Mage - each with a unique playstyle that evolves as you progress.
Beasts, Duels & Colosseum - Face powerful monsters or engage in PvP combat for even greater challenges. For the ultimate test, enter the prestigious Colosseum and earn fantastic rewards.
Evolving Gameplay - Acquire loyal pet companions, and refine your equipment through crafting, enchantments, and more to personalize your own strategy.
An Epic Confrontation - As you progress through Legend of Edda, prepare for the grand Sacred War. This epic clash is the pinnacle of your journey and unites warriors from both sides. The outcome could shape the fate of the entire realm!
For more information on Legend of Edda: Pegasus, visit the website, or follow the studio on Twitter, Instagram or Facebook. And if you'd like to get in touch with the developers, feel free to join their Discord.
---
About IndigoWare
IndigoWare is a small software company/indie game studio located in São Paulo, Brazil. We convert web technology into fun!
​https://www.indigoware.net/
Copyright © 2023 Indigo Ware, All rights reserved.