Boti: Byteland Overclocked - The Binary Romp is Out Now!
Embark on an adventure with Boti to save Byteland's cyber-world from bugs & viruses! The Steam release is available now, with console versions following early next year.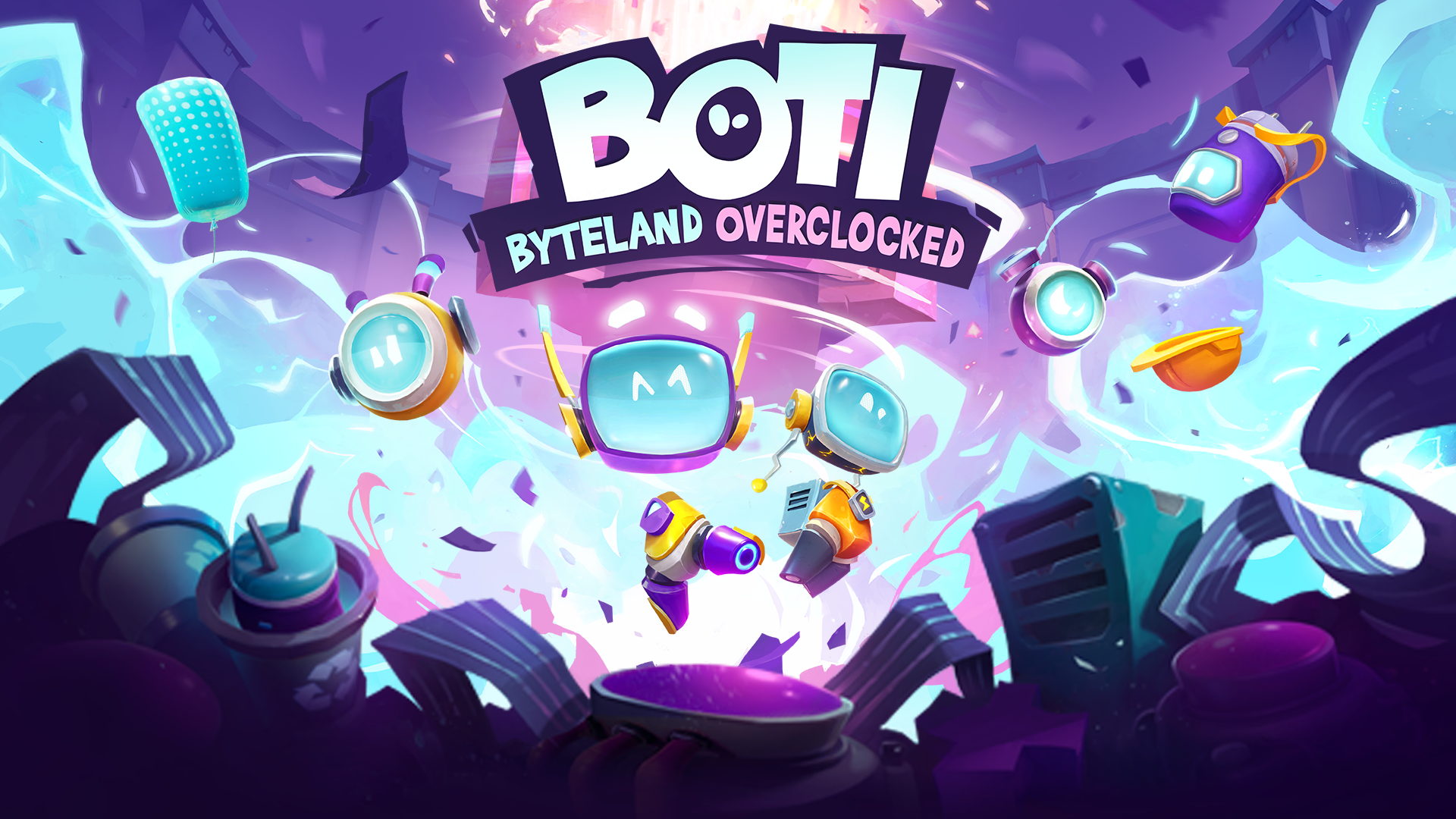 15 September 2023 – The co-operative 3D platformer, Boti: Byteland Overclocked celebrates its launch with a brand-new trailer!
Boti jumps into the action today on Steam, with all other platforms following early next year (exact date TBC). Boti: Byteland Overclocked is priced at $19.99 and will be available with a 20% launch discount for a limited time.
The free Prologue of the game is available for everyone to enjoy and gives players access to the tutorial and the first level, even in co-op. ​
​​
​Embargo for this news: Today, September 15 at 5:55AM EST/ 11:55AM CEST.
Check out the brand-new Launch Trailer:
Press kit: bit.ly/BotiPressKit
​Steam: store.steampowered.com/app/2161050/Boti_Byteland_Overclocked ​
​Press contact: [email protected]
Here is what early adopters had to say:
"Poland has a new great game developer in its ranks with Purple Ray Studio. The platforming, story and level design ensure that the adventures with Boti never get boring!"
​- Pragalicious (translated from NL)
"Boti: Byteland Overclocked is a fun 3D platformer that will easily please adults and children alike!"
​- Couple of Gamer (translated from FR)
"If you have a history with 3D platformers, Boti: Byteland Overclocked will evoke a delightful sense of nostalgia."
​- The Game Crater
---
About the game
Boti: Byteland Overclocked is a light-hearted 3D platformer set in a world of bits and bytes. Talk to your robot friends and help them out by collecting hidden items across the futuristic levels, or explore the far corners of this beautifully crafted world to earn various rewards. There is a ton of fun to be had by yourself, but you can invite a co-op friend to double the entertainment value at any point in the game.
Key features
Old-school 3D platforming: Double jump, dash, hover, and glide to explore a vibrant and colourful world.
Co-op Circuitry: Team up and plug into co-op mode! Seamlessly shift between solo and duo play, adapting to the binary rhythm of two-player camaraderie or reverting to a solo campaign, all without a glitch in the code.
Byte-tastic banter: Boti is joined on his journey by One & Zero, two floating binary bot-palls that keep you company throughout the adventure.
Magnetic mind-teasers: Harness the power of magnetism to tackle brain-teasing puzzles or slide blocks to create platforms that elevate you to new heights.
Musical slide: Hit all the right notes on your way down a slide and compose a musical crescendo that will leave you grinning from ear to ear.
For more information on Boti: Byteland Overclocked, visit the website, or follow the studio on Twitter, TikTok, and Facebook. You're also welcome to join the community on Discord where you are free to ask the developers any questions or find someone to play the co-op mode with.
Any press, streamers or other content creators interested in covering Boti: Byteland Overclocked can request a Steam review code here: piratepr.com/boti-key-request/
---
About Untold Tales
Untold Tales is a growing indie publishing label established in 2020 by veterans from Techland that focuses on games that have interesting and unique stories to tell. They're hungry for experiences that deliver remarkable joy and narratives to players everywhere.
​https://untoldtales.games
​
About Purple Ray Studio
Purple Ray Studio is a Poland-based studio that delivers enjoyable experiences in visually stunning worlds. They're dedicated to pushing technological boundaries and aspire to produce even more ambitious titles in the future, all while drawing inspiration from the classics of gaming. ​
​https://purpleray.studio
Copyright © 2023 Untold Tales, All rights reserved.